Gilbert's Web Page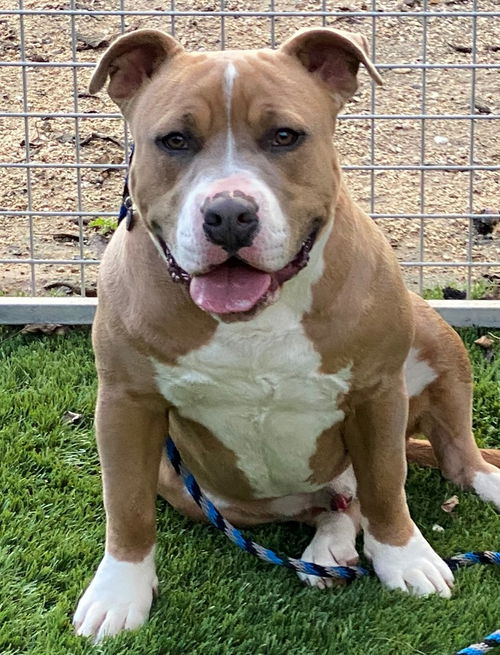 Breed:
American Staffordshire Terrier / Mixed (short coat)
General Potential Size:
Medium
Current Age:
1 Year 5 Months (best estimate)
Activity Level:
Moderately Active
Indoor or Outdoor:
Indoor Only
Description:
Meet Gilbert! Gilbert is the dog we were able to save with the help of good samaratins who had found him as a stray hiding under their truck. He is a sweet boy, and he is coming out of his shell more and more - when he initially arrived he was understandably anxious and timid after living on the streets. We have had him neutered, and so far he seems to be very affectionate and easy going, as well as house- and crate-trained. He seems to like other dogs though he is a little shy at first. More to follow on Gil as we continue to get to know this handsome boy!
Please consider sponsoring Gilbert with either a one-time or monthly tax-deductible donation. Your donation will help It's The Pits with day-to-day care, including food, vaccinations, flea treatment, treats and toys. Click on the Sponsor This Pet link above to make your donation today. Thank you!
Other Pictures of Gilbert (click to see larger version):

123.4k

117.6k

1202.2k

1145.9k

1359.2k