Bailey **Courtesy Listing**'s Web Page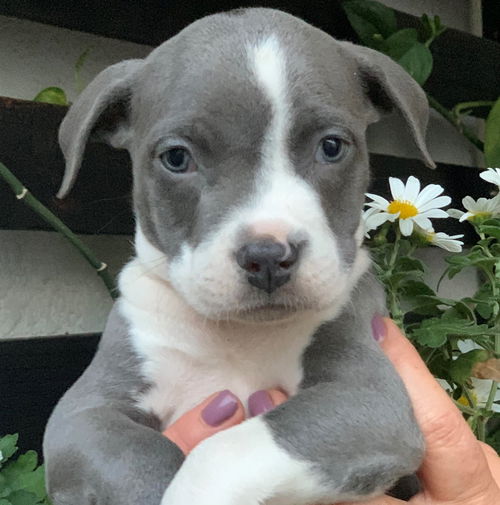 Name:
Bailey **Courtesy Listing**
Status:
Available for Adoption
Please Note: This animal is listed as a courtesy to another organization. Please be sure to contact the foster/caretaker for more information about her.
Breed:
American Staffordshire Terrier / Mixed (short coat)
General Potential Size:
Medium
Current Age:
8 Months (best estimate)
Activity Level:
Moderately Active
Indoor or Outdoor:
Indoor Only
Description:
Name:
Bailey
Breed:
American Pitbull Terrier
General Potential Size:
Medium
Description:
You must be local to San Diego County, Murrieta or Temecula, and have a private yard or large patio area that is securely fenced with a minimum height of 5 feet, as puppies are not fully vaccinated.

Still young to determine a personality but I'm a very sweet, loving and playful pup. I have a lot of energy and I love playing with my ball.

For more information, you can contact me: fersanav97@gmail.com

I only want the best for these puppies and since in Mexico this breed is often used for fighting, I want them all to have homes with a loving family in the United States.
Please let me know if you can help me by posting this and if I need to provide any other information.

Thank you very much.
Other Pictures of Bailey **Courtesy Listing** (click to see larger version):