COURTESY POSTING - Marshall's Web Page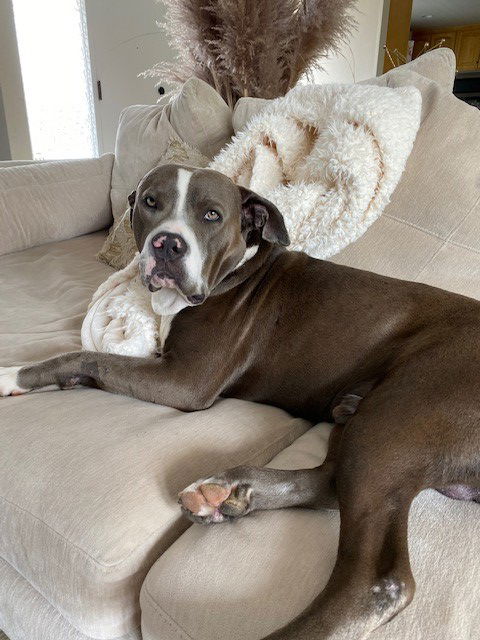 Name:
COURTESY POSTING - Marshall
Status:
Available for Adoption
Please Note: This animal is listed as a courtesy to another organization. Please be sure to contact the foster/caretaker for more information about him.
Breed:
American Staffordshire Terrier / Mixed (short coat)
General Potential Size:
Medium
Current Age:
3 Years 9 Months (best estimate)
Activity Level:
Moderately Active
Indoor or Outdoor:
Indoor Only
Description:
This is Marshall! He is a 70 lb pittie mix and is 70% love and 30% wiggles. He is a love and will do whatever you want. Whether that's hanging on the couch with you or going for long walks, he lets you lead. He loves to play fetch with a ball and adores snuggles on the couch.
He has worked with a trainer for a few months and definitely is a good listener and thrives with an owner that is comfortable being the leader.
We've determined he would thrive in a home with no kids and where he is the only fur baby.
He is a sweet sweet love that just wants a family to love him back. Someone will be super lucky to have him!
For more information on Marshall, or to meet him please contact Chelsea at (310) 920-6398 or cahanrestaurants@gmail.com
Other Pictures of COURTESY POSTING - Marshall (click to see larger version):

116.2k

105.6k

119.6k

55.5k