Reeses *Senior Star*'s Web Page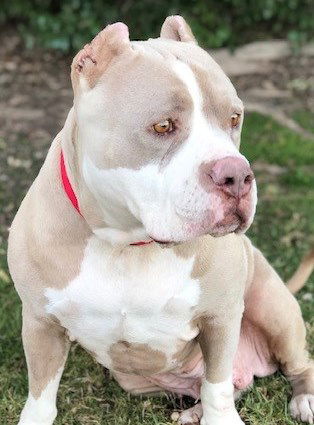 Name:
Reeses *Senior Star*
Breed:
American Staffordshire Terrier / Mixed (short coat)
General Potential Size:
Medium
Current Age:
10 Years 6 Months (best estimate)
Indoor or Outdoor:
Indoor Only
Description:
Meet Reeses of our Senior Stars!
Please consider sponsoring Reeses with either a one-time or monthly tax-deductible donation. Your donation will help It's The Pits with day-to-day care, including food, vaccinations, flea treatment, treats and toys. Click on the Sponsor This Pet link above to make your donation today. Thank you!
Other Pictures of Reeses *Senior Star* (click to see larger version):

112.6k

117.1k

108.7k

76.9k

2499.6k

2055.8k

2117.3k

1233.9k

3263.2k

1879.3k

2064.4k

3572.3k

2293.2k

359.7k

94.7k

154.3k

317.5k

451.8k

415.8k